Chapters regularly do service for their music departments and campuses by ushering, manning tables, selling brochures, and anything else that may be asked of them. Brothers are often found doing service out in the community as well. The following are just a few major programs and events that Brothers assist with on an almost annual basis outside of the usual college support they provide:
SingStrong a Cappella Festival
Every spring Brothers from multiple chapters drive to Adelphi University on Long Island, NY for the SingStrong A Cappella Festival. The Festival is a fundraiser to support the fight against Alzheimer's Disease, with a weekend full of concerts and workshops. The Brothers help with almost every aspect of the Festival, from ushering or selling shirts, to working backstage and general errand running.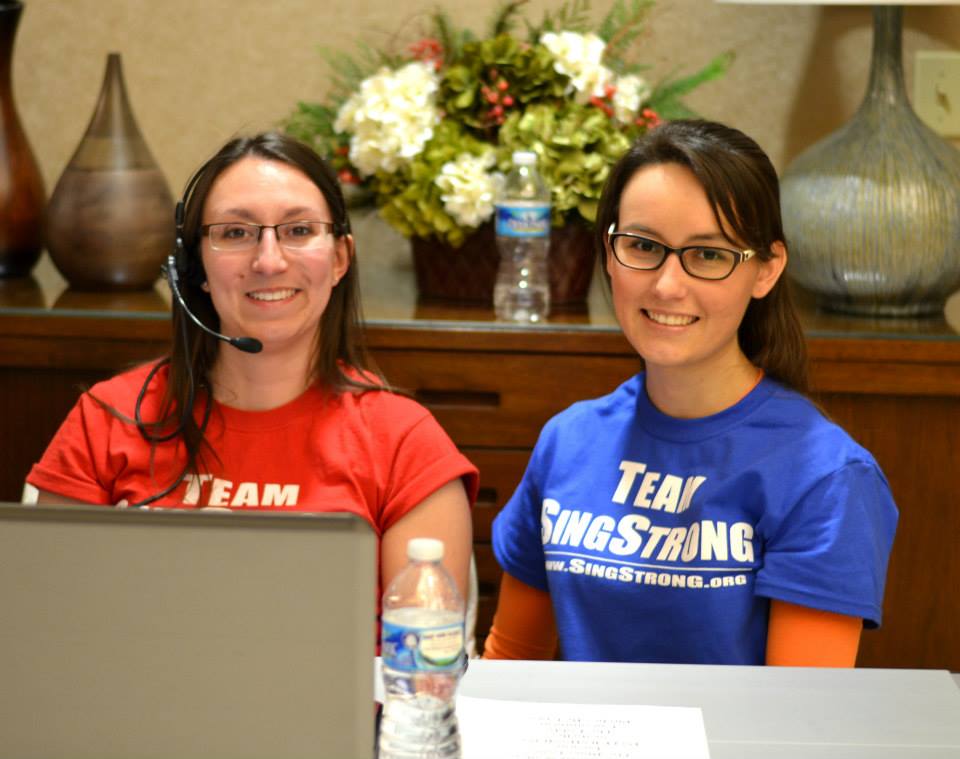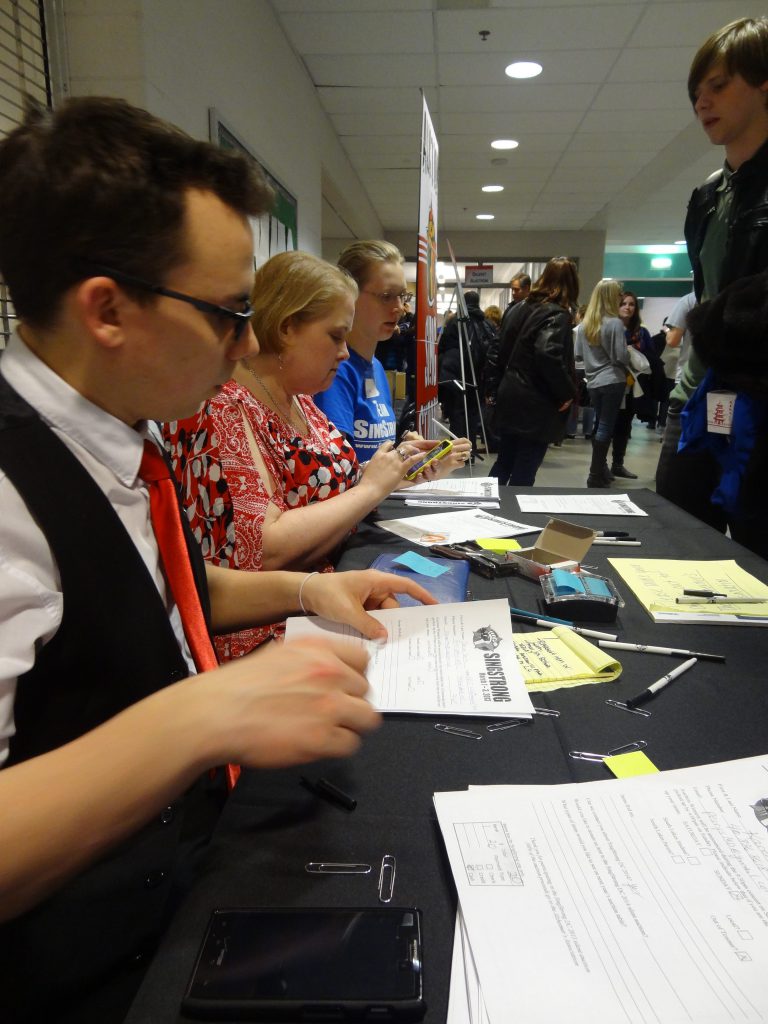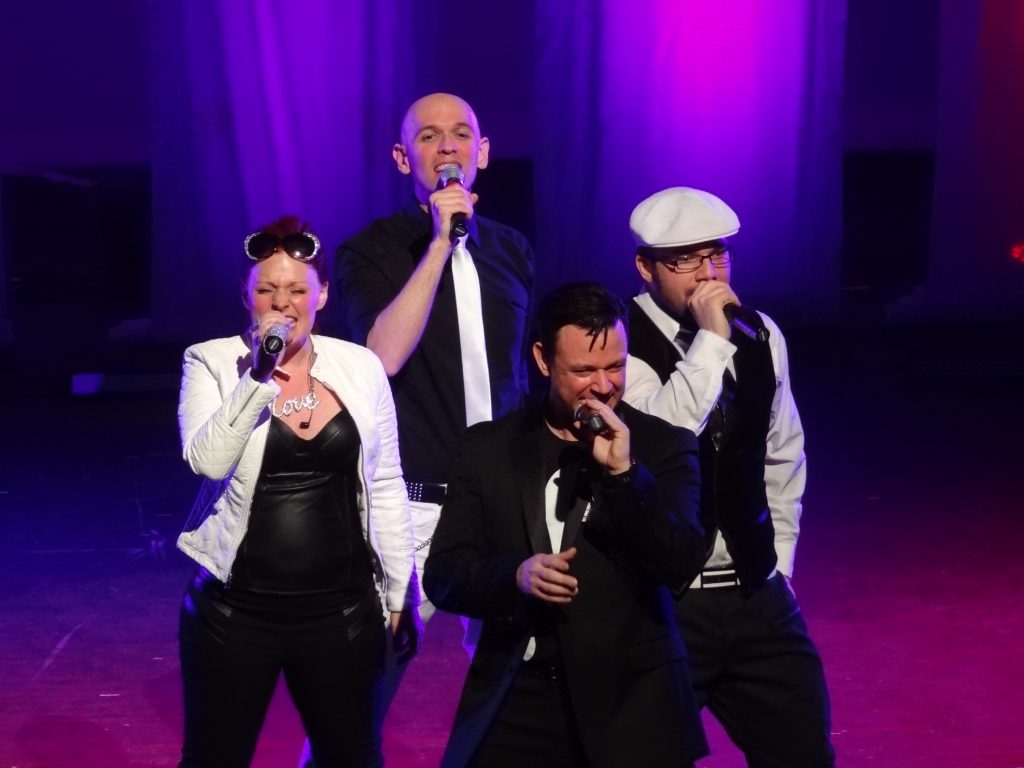 Adopt-A-Highway
Zeta Chapter (Houghton, MI) is a part of the Michigan Department of Transportation Adopt-A-Highway Program. The Brothers regularly go out and attend to a stretch of US 41, cleaning away any garbage that people have thrown out of their cars.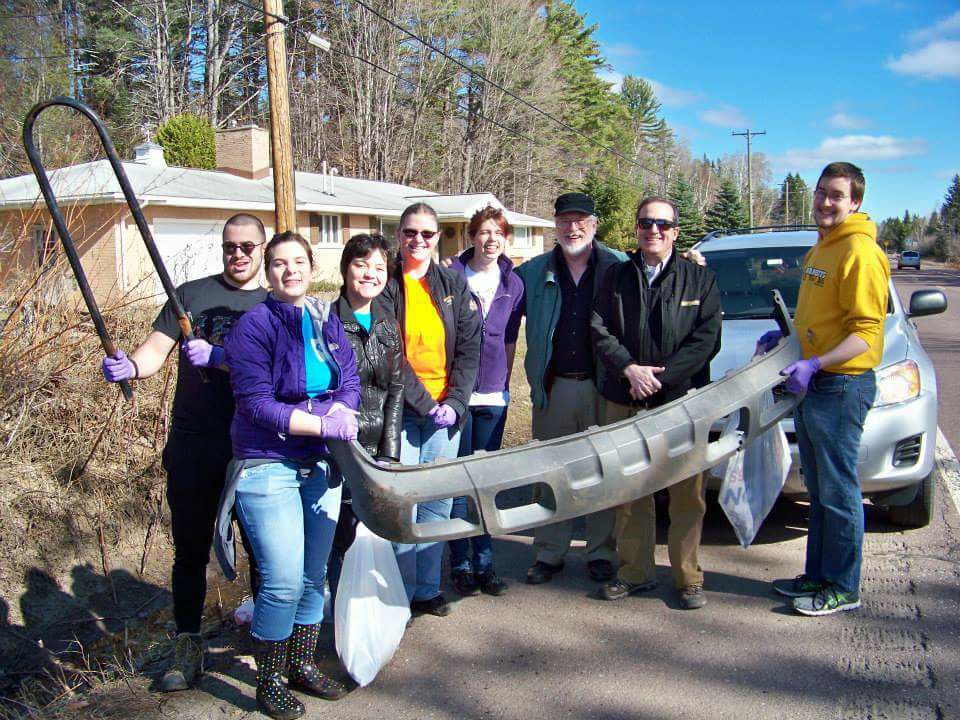 A Cappella Fest
Brothers host A Cappella Fest at NC State, a benefit concert that they hold every year. The profits from the concert benefit the VH1 Save the Music Foundation. The performers in the concert are collegiate and community a cappella groups from around North Carolina.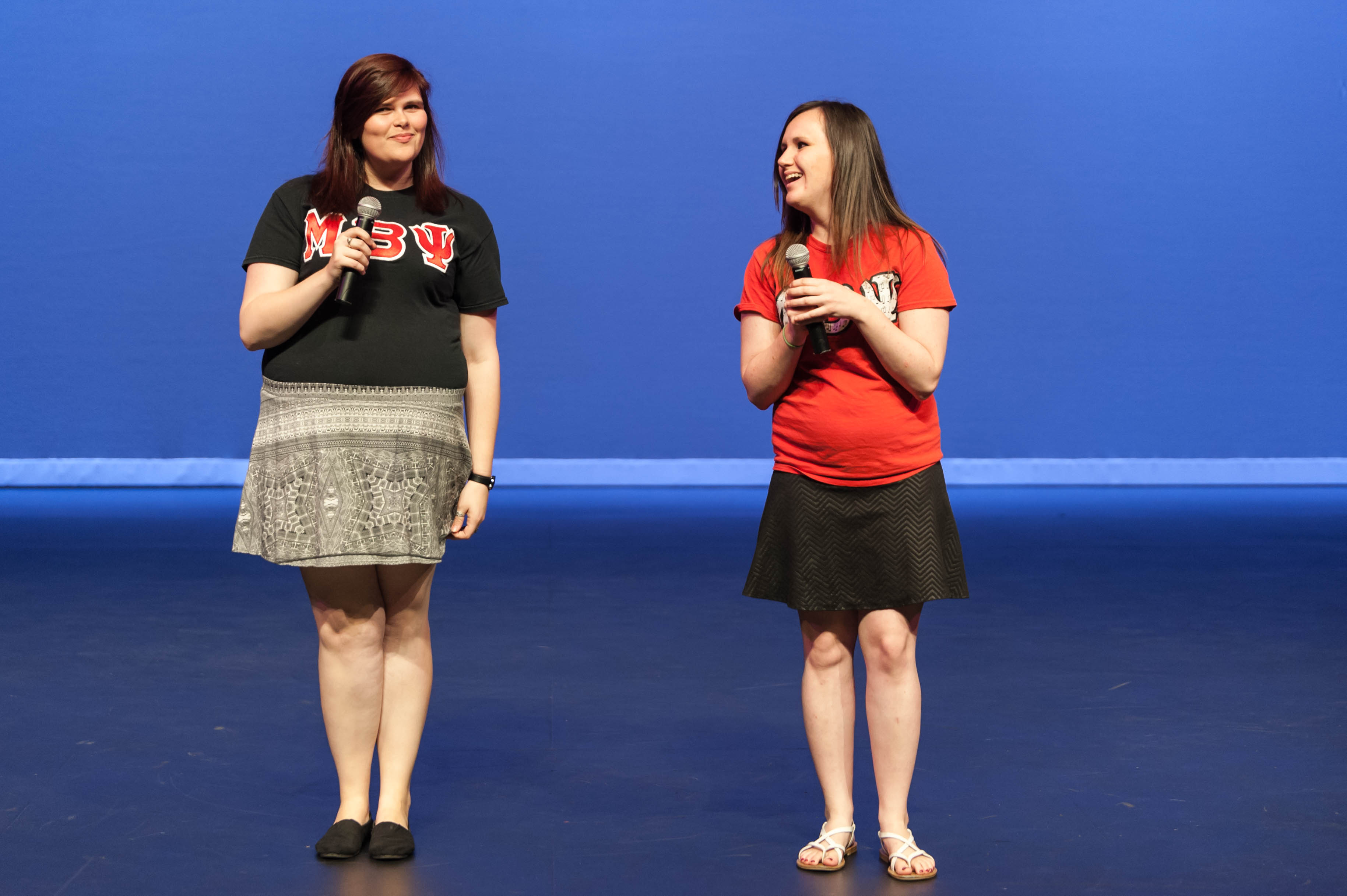 Polar Plunge
Students at SUNY Oswego participate in the Polar Plunge, which is a fundraiser to support the Special Olympics.